Hard rock band Guns N' Roses is a familiar name for many around the world, with their popularity extending beyond rock music fans to attract widespread mainstream recognition. Since their formation in 1985, they've received countless music awards and were subsequently inducted into the Rock and Roll Hall of Fame just four years ago, and the band has even been described as "an example of how a band can move rock forward".
Clearly, their iconic stature has scarcely lost its shine: this year, the band commenced its latest world tour, the Not in This Lifetime… Tour, which saw its classic lineup return to perform together again. The five-leg tour began in April 2016, with Guns N' Roses performing to audiences in packed stadiums across nine different countries spanning both American continents for its first three legs, the latest of which just concluded on the 30th of November in Mexico. The band will proceed to perform in Japan, New Zealand, Australia, Singapore, Thailand, the UAE and Israel in its subsequent stops spanning January to July 2017.
Japan's own rock scene is thriving more than ever. Earlier this year, our reporters at J-Network managed to cover two solo concerts at Millian Singapore by Japanese rock bands flumpool and MAN WITH A MISSION. 2016 has also seen prolific singer-songwriter Aimer collaborate with major post-hardcore alternative rock acts ONE OK ROCK and Ling Tosite Sigure (凛として時雨) on some of her new songs, and to top it off, more voice actors and actresses are increasingly making their presence felt in J-rock as well.
It is thus a great honour for two big Japanese rock names to have the opportunity to perform alongside the veterans of Guns N' Roses in Japan during their Not in This Lifetime… Tour.
Both groups were formed in 2010, but couldn't have possibly been more different – three girls and five wolves?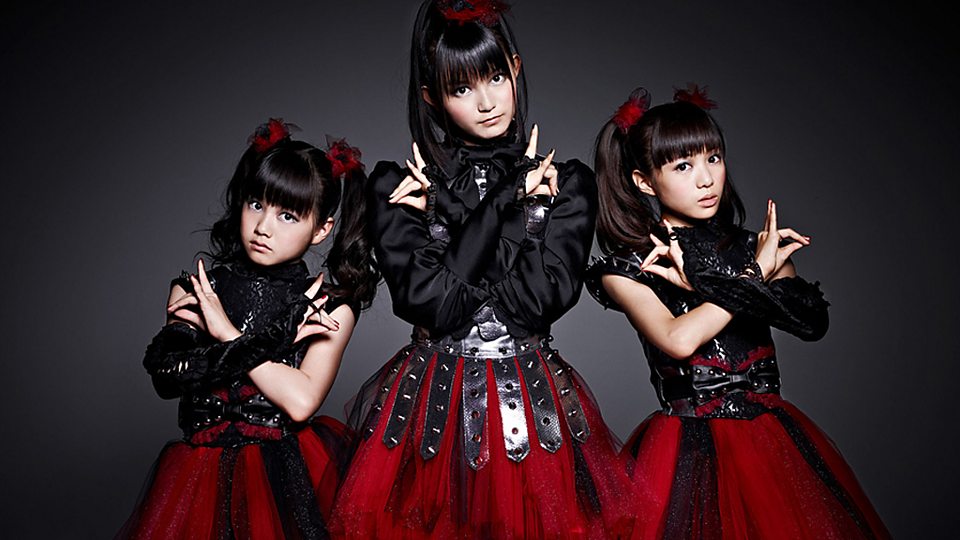 BABYMETAL is an avant-garde metal idol trio that attempts to subvert the "cute" image of conventional idol groups popular in Japan with heavy metal music, and has even been credited for being the pioneers of "kawaii metal". Their members, Suzukua Nakamoto (Su-metal), Yui Mizuno (Yuimetal), and Moa Kikuchi (Moametal), were born between 1997 to 1999, but their age has hardly held them back from achieving many top chart positions and certifications since the group's formation in 2010 as a sub-unit of Sakura Gakuin. (Their name itself is a play on the Japanese pronunciation of "heavy metal" and the youth of their members.) The trio will be the supporting act for the following stops:
21st January 2017 – Kyocera Dome, Osaka
22nd January 2017 – World Memorial Hall, Kobe
25th January 2017 – Yokohama Arena
29th January 2017 – Saitama Super Arena
Watch a MAN WITH A MISSION concert, on the other hand, and you'll probably learn that their members aren't even human: its five members, comprising vocalist Tokyo Tanaka, bassist Kamikaze Boy, vocalist-cum-guitarist Jean-Ken Johnny, drummer Spear Ribs and DJ Santa Monica, perform with customized wolf masks, and their work brings together nu metal, punk rock, rap and even dance-pop elements. The wolves have also seen their discography scale new heights on the Oricon charts, and will be the supporting act for the following stop:
28th January 2017 – Saitama Super Arena
Don't miss these three colossal rock bands performing together this January 2017! (It probably will not happen again in this lifetime.)
Information taken from natalie.mu